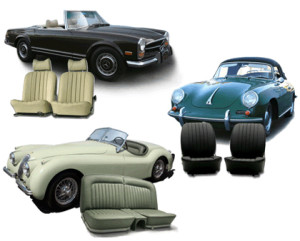 Interior Installation & Trimming
We are a full service interior restoration shop. For those who are not local to us, you may send component parts for us to re-upholster.
We are just as proud of our reputation as our clients are of their cars. The quality of work we put in is a direct result of the passion we have on every vehicle because every vehicle is treated as if they were our own.
Feel free to take a look at our price list below.
LABOR PRICE LIST
Full Interior Installation
Standard: $85 per hour
Custom Fitting: $95 per hour
Seat Cover Installation
Standard: $85 per hour
Custom Fitting: $85 per hour
Covertible Top Installation
Standard: $85 per hour
Custom Fitting: $85 per hour
Headliner Installation
Standard: $85 per hour
Custom Fitting: $90 per hour